BINsolumn outdoor waste bins – 1x 100 or 2x 50 liters
The stylish BINsolumn outdoor waste bin is available in two versions. The single version has one inner container with a capacity of 100 liters, a height of 125 cm, a width of 55 cm and a depth of 47 cm. deep. The double version of the beautifully designed BINsolumn has the same specifications but is provided with two equal subdivisions for separated waste. The BINsolumn comes standard on a concrete base and is available in any desired color or colors.
Features BINsolumn
– Nice design
– Extremely durable: including smart water drainage and a safety lock
– Vandal resistant
– Easy to empty, inner container is made of solid but light material
– Comes fully assembled
– Many options: single or double version, color, logo, ashtray on the outside (1,200 butts), concrete
– or metal base
BINsolumn outdoor waste bins are particularly stylish and enrich the street scene. Experience also shows that a beautiful waste bin with an attractive appearance reduces litter significantly.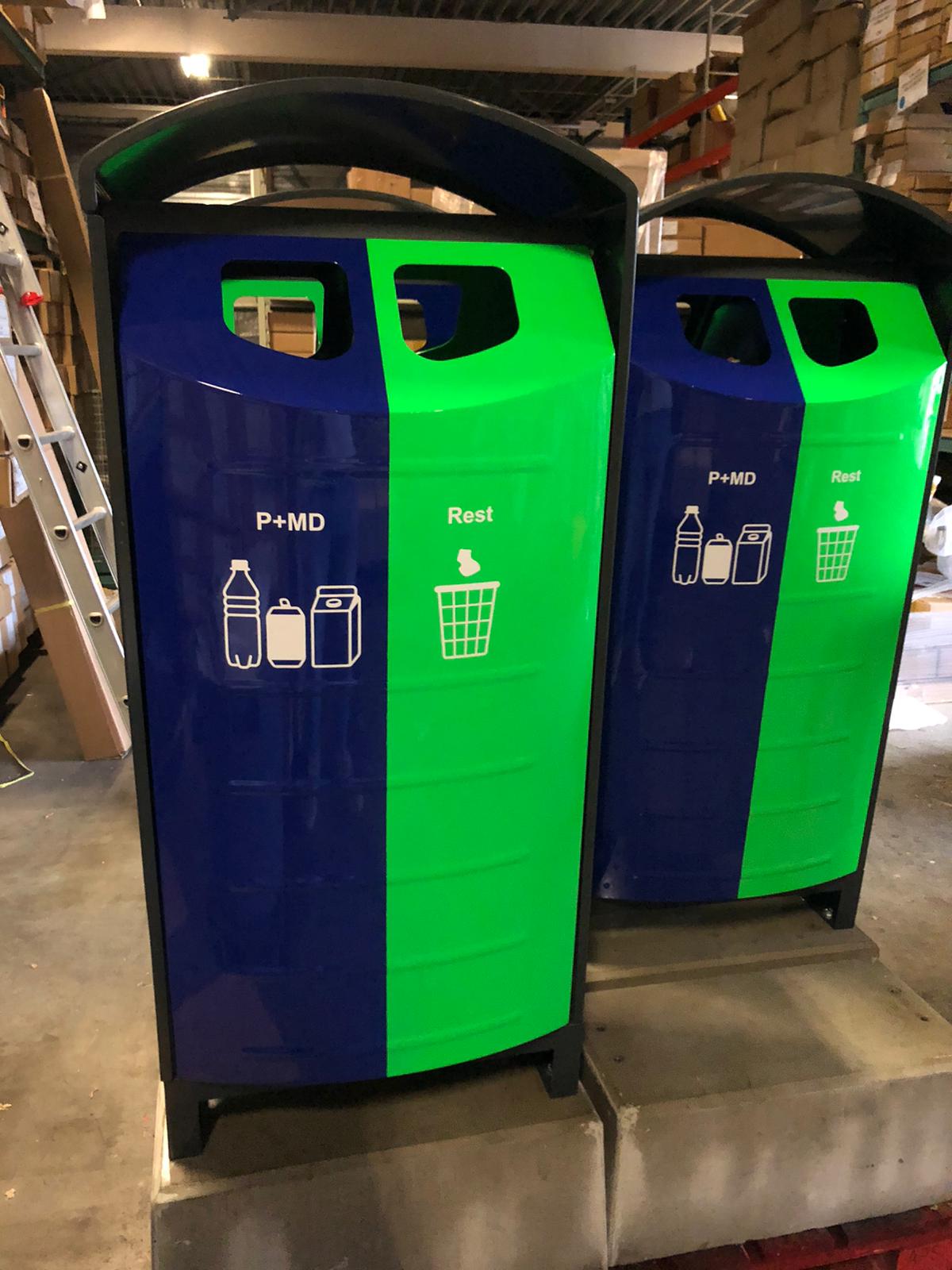 | | |
| --- | --- |
| Description | Specification |
| Waste bin material | Galvanized steel with powder coating |
| Dimensions | 125 cm high, 55 cm wide, 47 cm deep |
| Inner container capacity | 1x 100 liters (single-bin) or 2x 50 liters (double-bin) |
| Color | Color available in almost any RAL color or other colors, can also be provided with a logoSpecifieke wensen wat betrekt uitvoering, kleur en dergelijke? Neem s.v.p. vrijblijvend contact met ons op. |
Specific wishes regarding a.o. design and color? Please feel free to contact us on.